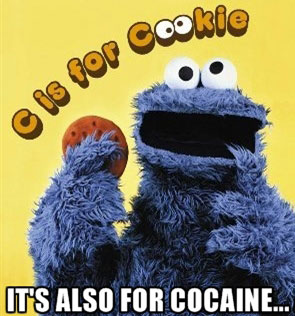 Six police officers in Boston who were fired after testing positive for cocaine use will be reinstated, with back pay, now that a state board has struck down the science of
hair testing for drugs
as 
unreliable. The ruling could have broad impact on drug testing for city workers, and other populations routinely subjected to a form of drug screening in which snips of hair are analyzed for tell-tale traces of illegal substances.
The Boston Herald reports that the firings of four other ex-cops were upheld by the commission. Some gave elaborate and innovative excuses for their positive tests. One told the commission his test was a false positive...
because he brushed white powder off the seat of his cruiser, which he "assumed was confectionery powder from doughnuts." He also said he lived in a townhouse that shared a heating vent with neighbors who were crack smokers, records state.
Another told commissioners he had a "habit of putting drugs ... from suspects in his pocket where he also kept cookies to eat."
More: Cops' firing for drugs reversed [Boston Herald, HT: @Liam_ODonoghue]
via Boing Boing http://boingboing.net/2013/03/07/cops-fired-for-cocaine-use-exo.html?utm_source=feedburner&utm_medium=feed&utm_campaign=Feed%3A+boingboing%2FiBag+%28Boing+Boing%29